–
Operation and maintenance costs can account for up to 30 % of the total cost of energy for offshore wind power.
ATLANTIS promotes the use of robotics in offshore wind farms to reduce the levelized cost of energy (LCOE) by eliminating or marginalising the use of supporting vessels for inspection and maintenance operations at offshore wind farms. In the ATLANTIS project, a pioneer pilot infrastructure for demonstrating key enabling robotic technologies for inspection and maintenance of offshore wind farms is established in the Atlantic Ocean, on the coast of Viana do Castelo in Portugal.
Topics:
Atlantis Test Center video in Test Center -page
---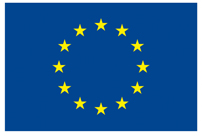 This project has received funding from the European Union's Horizon 2020 research and innovation programme under grant agreement No 871571.